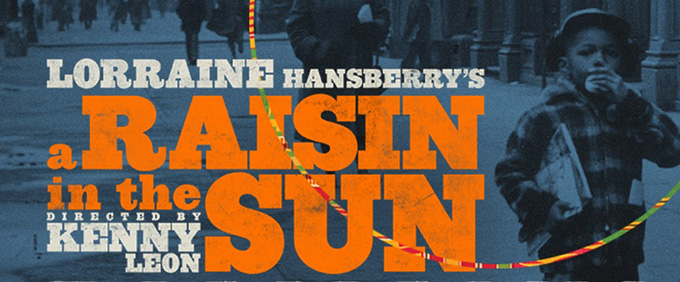 Denzel Washington in Broadway's resonant new A Raisin in the Sun.
Peter Marks, writing for The Washington Post, applauds Kenny Leon's 2014 production of A Raisin in the Sun. Marks compares director Kenny Leon's 2004 and 2014 efforts with Lorraine Hansberry's A Raisin in the Sun  and concludes:
A Raisin in the Sun is such a rewardingly well-constructed piece of theater that—when performed this expertly—we feel each crest and dip in the Youngers' road as fervently as they do. The winning texture of the evening depends, too, on our firm belief in the family's collective nerves having been rubbed raw by everyday struggle, a kind of dulling, omnipresent sense of drudgery and disappointment. . .and [Washington], Okonedo, Rose, and Richardson  all inject such persuasive vibrancy into their portrayals that you not only root for the women to bring him back from the brink, you also feel downright exultant when that's what's accomplished.
The full review can be found here.
The 2014 Broadway revival of Lorraine Hansberry's A Raisin in the Sun opened on April 3 at the Barrymore Theater. Directed by Kenny Leon, the show will play a limited engagement through June 15. Joining two-time Oscar and Tony winner Denzel Washington in the cast are LaTanya Richardson Jackson (Mama), Oscar nominee Sophie Okonedo (Ruth), Tony winner Anika Noni Rose (Beneatha), Tony nominee Stephen McKinley Henderson (Bobo), David Cromer (Karl Linder), Jason Dirden (George Murchison), Sean Patrick Thomas (Asagai), and Bryce Clyde Jenkins (Travis).
Originally produced in 1959, Lorraine Hansberry's A Raisin in the Sun was the first play written by an African American woman to be produced on Broadway, where it won the New York Drama Critics' Circle Award for Best Play.