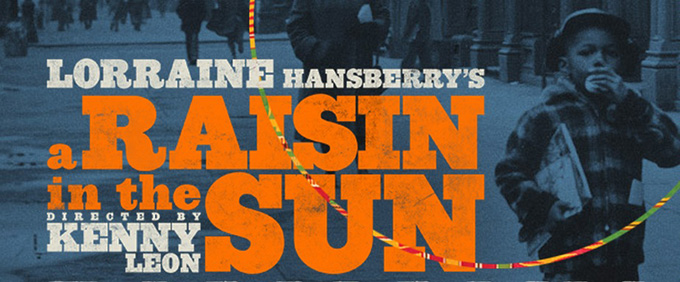 No Rest for the Weary: A Raisin in the Sun Brings Denzel Washington Back to Broadway
In his review for the New York Times, Ben Brantly notes that ". . .a drama often presented as something monumental, to be approached with awe and piety, becomes refreshingly accessible." He goes on to address the much-discussed issue of the age of Denzel Washington, who at 59 takes on the role of the (as written) 34 year old Walter Lee Younger:  
. . .as this production of "Raisin" makes clearer than any I've seen before, Walter inhabits a world that ages men like him fast.

. . .Yet Mr. Washington's more laid-back approach has a persuasive emotional logic, and it adds a different kind of suspense to "Raisin." As the play tells its familiar story of the Youngers' attempts to leave the South Side for the suburbs, with the life insurance money left by Lena's husband, we're less worried that Walter is going to erupt into violence than sink into stasis, dragging his family down with him. 

This interpretation makes Walter less the coiled center of "Raisin" than usual, and I think it helps justify the return of Mr. Leon — who also directed the 2004 revival — to a much-performed play after only a decade. 
See the entire review here.
The Broadway revival of Lorraine Hansberry's A Raisin in the Sun opened on April 3 at the Barrymore Theater. Directed by Kenny Leon, the show will play a limited engagement through June 15. Joining two-time Oscar and Tony winner Denzel Washington in the cast are LaTanya Richardson Jackson (Mama), Oscar nominee Sophie Okonedo (Ruth), Tony winner Anika Noni Rose (Beneatha), Tony nominee Stephen McKinley Henderson (Bobo), David Cromer (Karl Linder), Jason Dirden (George Murchison), Sean Patrick Thomas (Asagai), and Bryce Clyde Jenkins (Travis).
Originally produced in 1959, Lorraine Hansberry's A Raisin in the Sun was the first play written by an African American woman to be produced on Broadway, where it won the New York Drama Critics' Circle Award for Best Play.