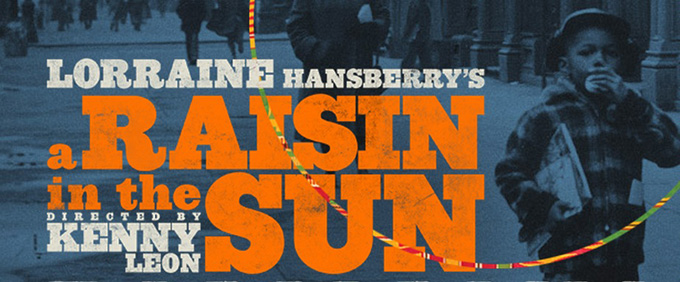 Vulture applauds revival of A Raisin in the Sun
In a review for New York Magazine/Vulture, Jesse Green hones right in on Denzel Washington's portrayal of Walter Lee—a star who knows what to do in the role. Sidestepping the issue of Washington's age vs. the age of the character as originally written, Green focuses on the particular story about race in the US that Washington underscores with his acting choices, the choices of his fellow actors, particularly Sophie Okonedo (Ruth) and LaTanya Richardson Jackson (Mama), and the ways that these choices support the critical narrative of the play itself. Green takes a moment to reflect on the choices director Kenny Leon makes in this production, who directed the 2004 Broadway revival as well. Green ends saying,". . .the play's the thing: built like a bomb and relentlessly relevant."
Read the full review here.
The Broadway revival of Lorraine Hansberry's A Raisin in the Sun opened on April 3 at the Barrymore Theater. Directed by Kenny Leon, the show will play a limited engagement through June 15. Joining two-time Oscar and Tony winner Denzel Washington in the cast are LaTanya Richardson Jackson (Mama), Oscar nominee Sophie Okonedo (Ruth), Tony winner Anika Noni Rose (Beneatha), Tony nominee Stephen McKinley Henderson (Bobo), David Cromer (Karl Linder), Jason Dirden (George Murchison), Sean Patrick Thomas (Asagai), and Bryce Clyde Jenkins (Travis).
Originally produced in 1959, Lorraine Hansberry's A Raisin in the Sun was the first play written by an African American woman to be produced on Broadway, where it won the New York Drama Critics' Circle Award for Best Play.