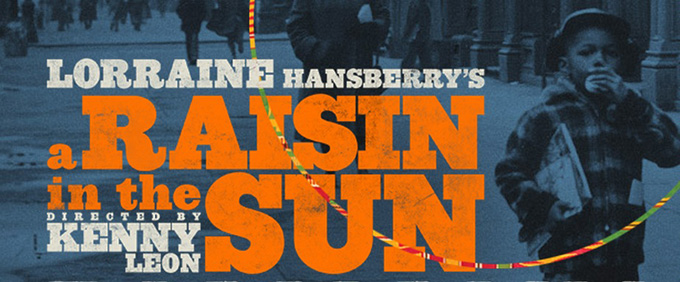 Wall Street Journal reviews A Raisin in the Sun
In Terry Teachout's review of the 2014 Broadway revival of A Raisin in the Sun for the Wall Street Journal, the work of Sophie Okonedo (Ruth) and LaTanya Richardson Jackson (Mama) are discussed as strengths with Denzel Washington's work in the role of Walter Lee singled out as "solid, serious and a bit staid, but. . .rises excitingly to the play's climax." Teachout also  notes that the play is
is one of the best American dramas of the 20th century, a perfectly composed, profoundly moving history play about a black family in the Eisenhower era whose frustrated members, trapped in a dingy Chicago tenement, long for a better life. . . Mr. Leon [the director] is an inspired craftsman who creates the illusion that he's merely staying out of the way of a good script. What he does, of course, isn't nearly that simple, but you'll never catch yourself noticing this or that clever touch. All that's visible is the finished product, a piece of storytelling as plain and true and beautiful as a well-laid brick wall.
Read the full review here.
The Broadway revival of Lorraine Hansberry's A Raisin in the Sun opened on April 3 at the Barrymore Theater. Directed by Kenny Leon, the show will play a limited engagement through June 15. Joining two-time Oscar and Tony winner Denzel Washington in the cast are LaTanya Richardson Jackson (Mama), Oscar nominee Sophie Okonedo (Ruth), Tony winner Anika Noni Rose (Beneatha), Tony nominee Stephen McKinley Henderson (Bobo), David Cromer (Karl Linder), Jason Dirden (George Murchison), Sean Patrick Thomas (Asagai), and Bryce Clyde Jenkins (Travis).
Originally produced in 1959, Lorraine Hansberry's A Raisin in the Sun was the first play written by an African American woman to be produced on Broadway, where it won the New York Drama Critics' Circle Award for Best Play.