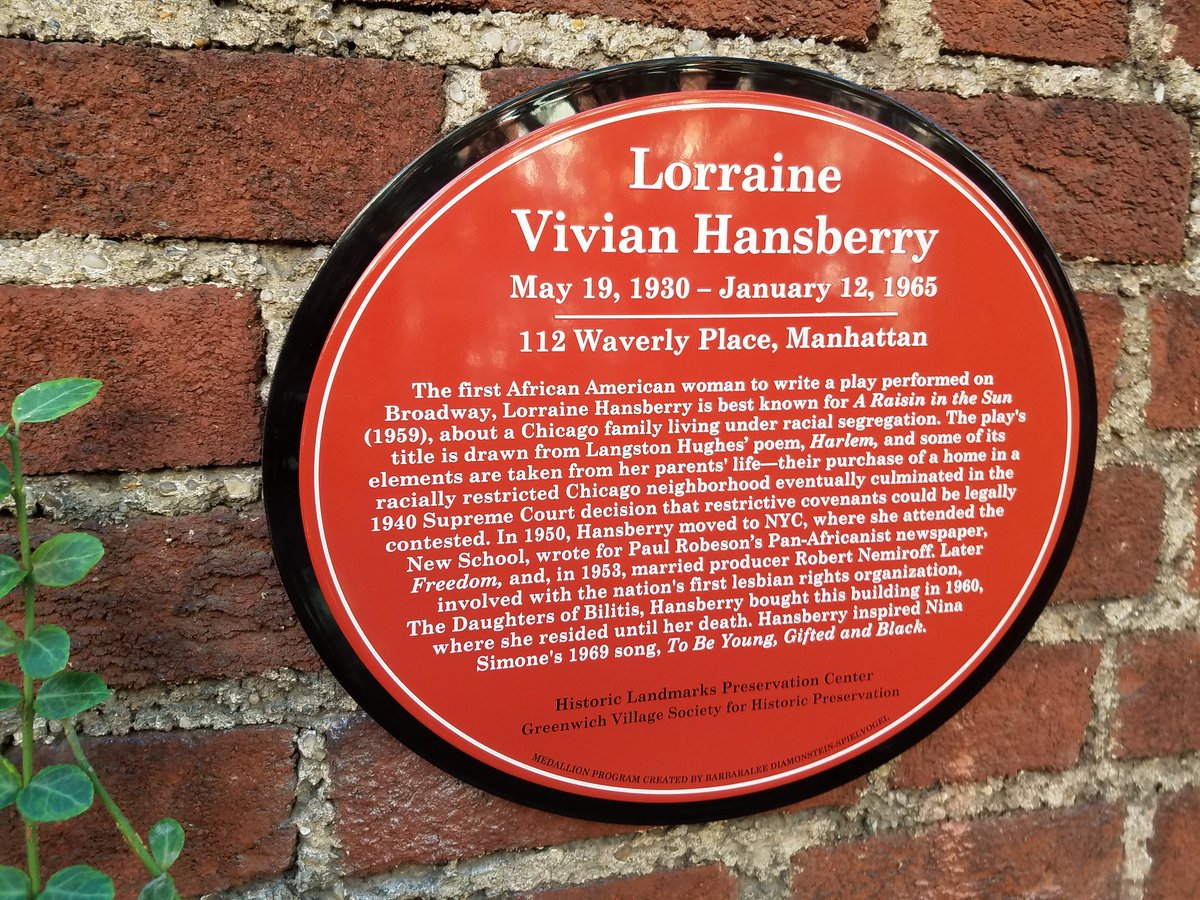 Historical marker unveiled in celebration of Hansberry's connection to Greenwich Village.
Lorraine Hansberry's first Greenwich Village apartment was at 337 Bleecker Street where she lived from 1953 to 1960, before she bought and moved to 112 Waverly Place in 1960.
On October 16, the Greenwich Village Society for Historical Preservation unveiled a historic plaque at 112 Waverly Place in celebration of Hansberry and her connection to Greenwich Village. You can watch the ceremony here.
Date:
Tuesday, October 17, 2017