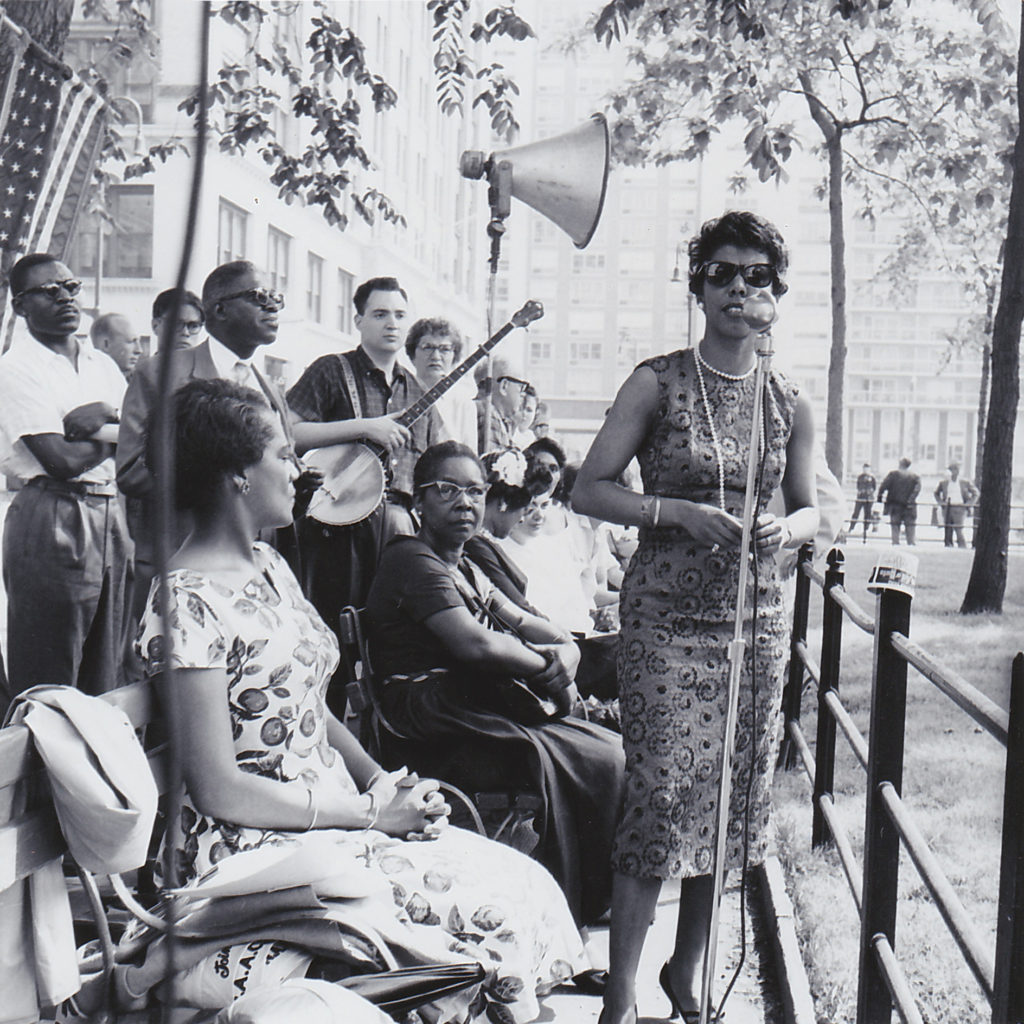 Lorraine Hansberry attends 1959 NAACP rally in Greenwich Village
The Greenwich Village Society for Historic Preservation blog features a story on Lorraine Hansberry's participation in the June 13, 1959 NAACP rally in Washington Square Park.
Hansberry was the co-chair of the National Association for the Advancement of Colored People's Life Membership Committee. A speaker at the rally, the gathering was intended to increase membership, raise funds, and start a Greenwich Village NAACP branch.