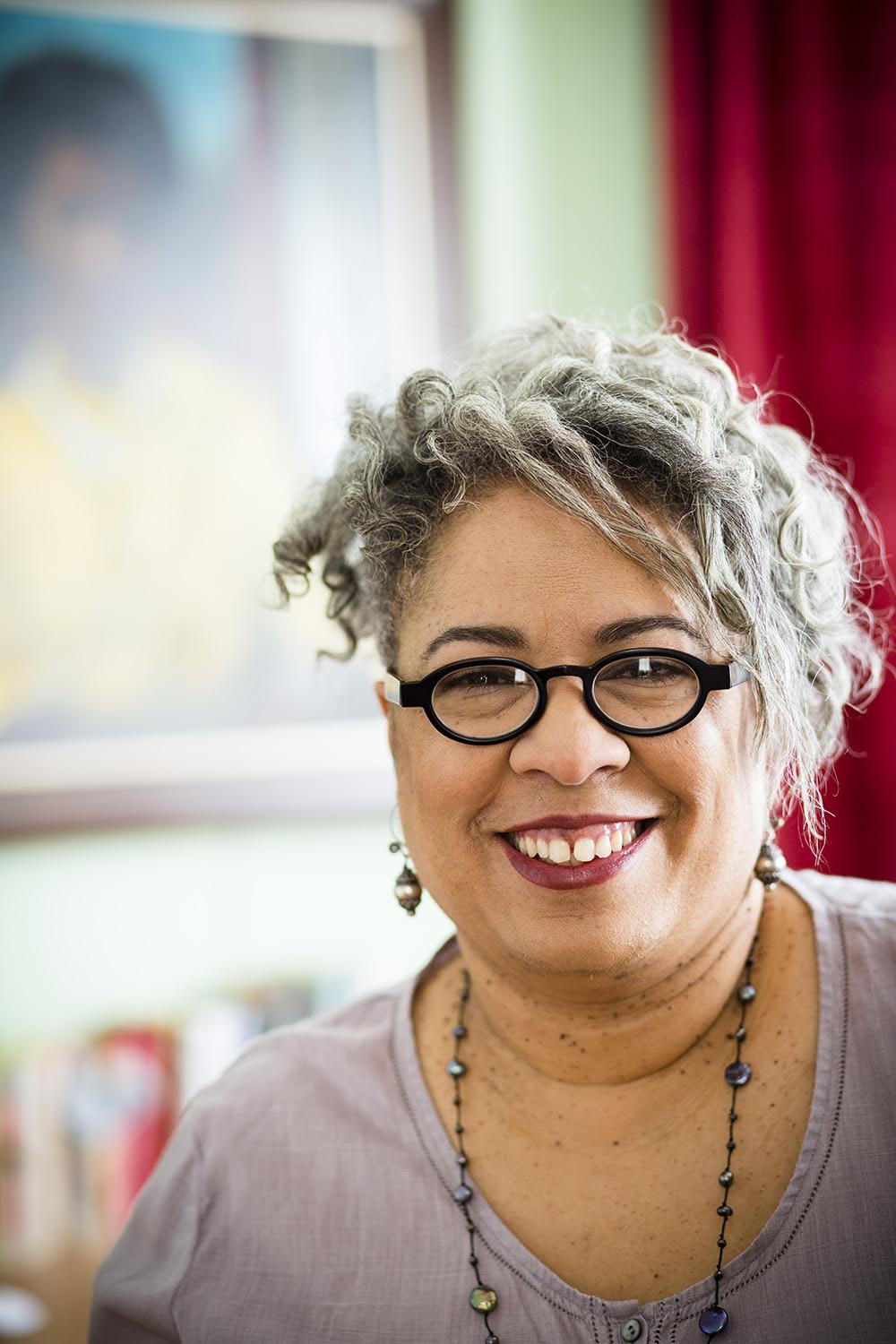 Reimagining Biography: Meet the Joi Gresham, executuve director of LHLT
On March 22, 2018, the Lorraine Hansberry Literary Trust and the Schomburg Center for Research in Black Culture will co-present Lorraine Hansberry: Reimagining Biography. The four panelists will share how they navigated the feminisms, intersectionalities, political, and private-public voicings that shaped Hansberry's life in their biographical treatments of the artist, activist, and public intellectual.

Over the last week we have been sharing information about the panel participants as well as information about the Lorraine Hansberry Papers, held at the Schomburg Center. Today we are highlighting Joi Gresham, executive director of the Lorraine Hansberry Literary Trust, who will moderate the panel for Lorraine Hansberry: Reimagining Biography.
Joi Gresham is the Successor Executor to the Estate of Lorraine Hansberry and Literary Trustee. She oversees the multi-media licensing of Hansberry's works and other intellectual properties and serves as editor for print editions of Hansberry's writings.  Gresham was Associate Producer of the 2014 TONY Award-winning Broadway revival of A Raisin in the Sun starring Denzel Washington. In 2014, she created the Lorraine Hansberry Restoration Project that includes the script restoration of two major works by Hansberry. In this capacity she was a Consulting Producer with The Oregon Shakespeare Festival production of The Sign in Sidney Brustein's Window. In 2016, she served as Script Consultant to the Goodman Theatre production of the same play and the National Theatre production of Les Blancs in London. She is the daughter of the late Jewell Handy Gresham-Nemiroff and the late Robert Nemiroff, Hansberry's former literary executor. Her career spans forty years as a dancer, choreographer and arts educator. Gresham has taught as a guest artist and as a member of college and university faculties in the US, including Smith College, Hampshire College, the University of Massachusetts, and Lesley University.                                                                                  
Lorraine Hansberry: Reimagining Biography
Thursday, March 22, 2018
Panel Discussion 6:30-8:00pm
Reception 8:00-9:00pm
Schomburg Center for Research in Black Culture
515 Malcolm X Blvd (135th St and Malcolm X Blvd)
New York, NY, 10037
This is a free event, but as space is limited please RSVP here.
Lorraine Hansberry: Reimagining Biography panel will be introduced by Joi Gresham, the executive director of the Lorraine Hansberry Literary Trust, and moderated by Joy-Ann Reid (national correspondent, MSNBC).Panelists include Margaret Wilkerson (author of forthcoming Lorraine Hansberry: Am I a Revolutionary? and Professor Emerita of African Diaspora Studies and Theater, Dance, and Performance Studies at the University of California, Berkeley); Imani Perry (author of the forthcoming Looking for Lorraine: The Radiant and Radical Life of Lorraine Hansberry and a professor of African American Studies at Princeton University); Soyica Colbert (author of the forthcoming Lorraine Hansberry: Artist/Activist and professor of African American Studies and Theater & Performance Studies at Georgetown University); and Tracy Heather Strain, (director of Lorraine Hansberry: Sighted Eyes | Feeling Heart, PBS national broadcast January 2018.)