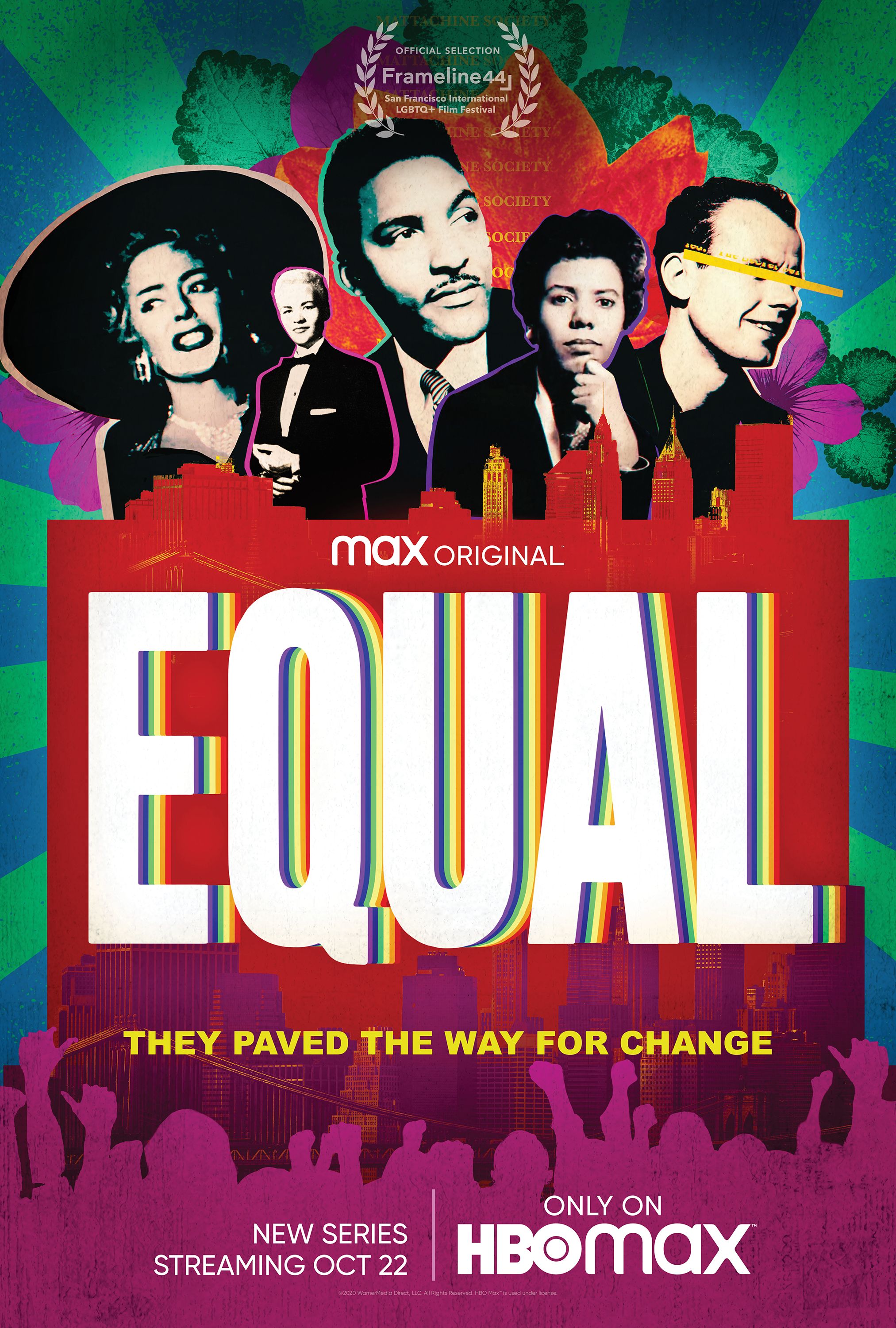 EQUAL premieres on HBO Max four-part series on Thursday, October 22.
Narrated by Billy Porter, the HBO Max four-part docu series EQUAL honors LGBTQIA artists, activists, thinkers, and organizers who "spoke out when it mattered most, who built community through secret societies, and who fought against all odds in pursuit of that most underlining human quality: the desire to be yourself."
Using archival footage along with stylistic depictions that bring to life their backstories and the contexts in which they lived and loved—and organized—the four-part docu series explores the rise of early organizations; chronicles the 20th century trans experience; examines the contributions from the Black community on the growing LGBTQ+ civil rights movement; and ends with the events leading up to the 1969 Stonewall Uprising and the first Gay Pride March one year later.
Episode three, Black is Beautiful, Gay is Good! features Lorraine Hansberry using both archival footage and enactments by Samira Wiley. HBO Max notes that:
Hansberry—famous for her play A Raisin in the Sun—was a queer revolutionary hiding in plain sight. She was a radical voice for Civil Rights who fiercely confronted a society that oppressed her by race, gender and sexuality. While not on the front lines of the gay rights movement. she wrote extensively about her homosexuality under pseudonyms. We present her story as if by a play—looking at the collision of the personal and the political in her complex and intersectional life.
You can see the trailer here.
Date:
Thursday, October 22, 2020