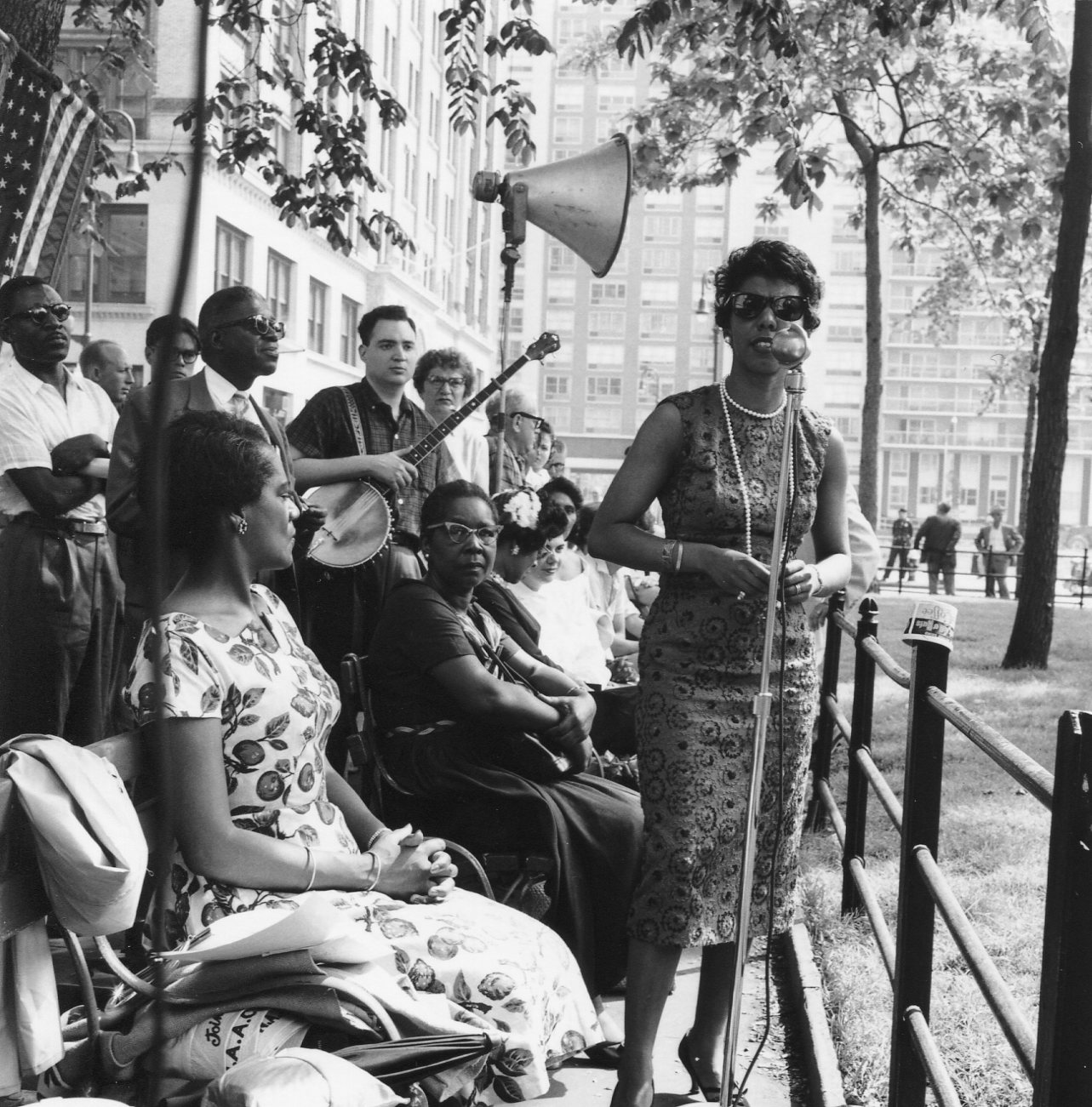 At Long Last, "A Raisin in the Sun" Playwright's Story Is Told
Erin Trahan, for WBUR Boston, interviews Joi Gresham, the executive director of the Lorraine Hansberry Literary Trust, about the upcoming biopic, Lorraine Hansberry: Sighted Eyes/Feeling Heart.
The now classic "A Raisin in the Sun" became the first Broadway play written by an African-American woman and won Hansberry the New York Drama Critics Circle Award. Yet the documentary (and accompanying website)  shows that was just a small part of Hansberry's much larger body of work that started in journalism and evolved to include many forms of writing and advocacy on behalf of civil rights and LGBTQ communities.


"Lorraine was affected by the labor movement, the women's rights movement, the anti-colonialist and anti-racist movements," explains Joi Gresham, executive director of the Lorraine Hansberry Literary Trust. Gresham also happens to be Boston-based and has a deep personal connection to Hansberry: She grew up in Hansberry's Croton, New York, home and her stepfather was married to the writer. She licensed archival images, audio, home movies, and other materials for use in the documentary.

Because footage of Hansberry isn't readily available, Gresham says she's especially excited for audiences to see and hear the artist firsthand. "She defies the conventional perceptions of prettiness because she's so bold; she defies femininities because she has masculinities. . . When I was first exposed to her voice I was just stopped dead in my tracks," says Gresham.