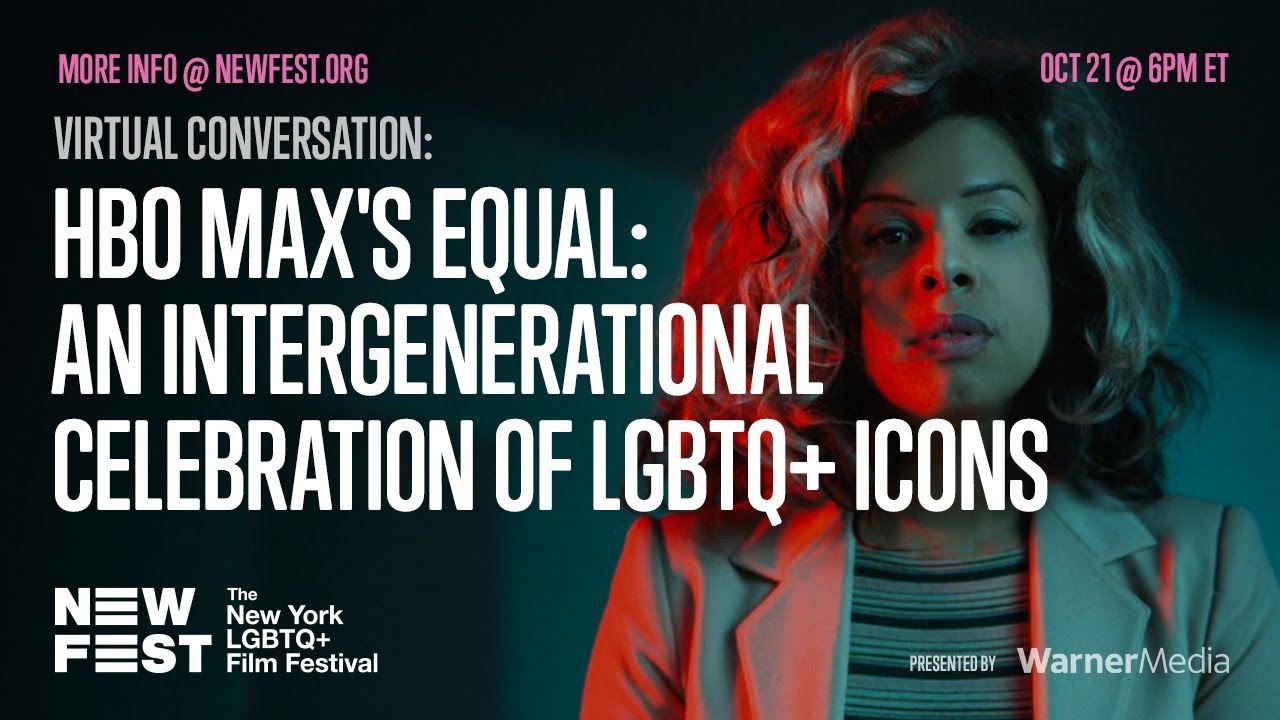 NEW FEST Panel: An Intergenerational Celebration of LGBTQ+ Icons
As part of the 2020 New York LGBT Film festival (NEW FEST), there will be a featured panel discussion about the release of  HBO Max's docu series EQUAL.
Virtual festival attendees can view the panel as part of their NEW FEST ticket on Wednesday, October 21 at 7:00 pm. You can also watch the panel for free starting Thursday, October 22 on YouTube or on Facebook.
 The virtual conversation, An Intergenerational Celebration of LGBTQ+ Icons, will feature the directors and select cast from the docuseries EQUAL. The conversation will focus on the celebration of the intergenerational and intersectional approaches the show takes to making LGBTQ Icons + legacies visible. A four-part series, EQUAL episode three focuses on the contributions of Black folks; Black is Beautiful, Gay is Good! features Lorraine Hansberry using both archival footage and enactments by Samira Wiley. HBO Max notes that: 
"Hansberry—famous for her play A Raisin In The Sun—was a queer revolutionary hiding in plain sight. She was a radical voice for Civil Rights, who fiercely confronted a society that oppressed her by race, gender and sexuality. While not on the front-lines of the gay rights movement, she wrote extensively about her homosexuality under pseudonyms. We present her story framed as if by a play—looking at the collision of the personal and the political in her complex and intersectional life."

 
Narrated by Billy Porter, the episode also features Bayard Rustin (Keiynan Lonsdale), one of the key organizers of the 1963 March on Washington for Jobs and Freedom; José Sarria (Jai Rodriguez), the first openly gay candidate to run for San Francisco county supervisor in 1963 and drag performer of comic operas at the Black Cat in Los Angeles; and the 1967 raid on The Black Cat that inspired a gay rights demonstration against police brutality—and foreshadowed the Stonewall Uprising and Gay Pride Marches across the United States.
Moderator: Adam Golub (Creative Director, The Generations Project), Stephen Kijak (director), Kimberly Reed (director), Anthony Rapp, Theo Germaine, and others.
Link to tickets to the  virtual conversation can be found here.
Date:
Thursday, October 22, 2020