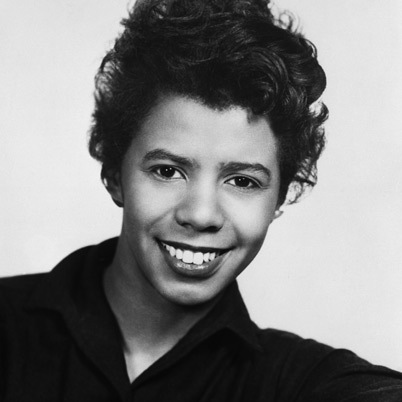 OutHistory.org highlights three essays about Lorraine Hansberry
In Lorraine Hansberry: A Museum Show and Opening the Archive, OutHistory offers several perspectives on the queer intersectionality of Lorraine Hansberry. The site rounds-up three essays in response to the "Twice Militant: Lorraine Hansberry's Letters to The Ladder" on exhibit from November 22, 2013 through March 16, 2014 in the Herstory Gallery of the Elizabeth A. Sackler Center for Feminist Art of the Brooklyn Museum in New York City.
In 1957 Hansberry wrote several the letters to The Ladder, the first subscription-based lesbian publication in the United States, published monthly from 1956–1970 by a lesbian civil rights group called the Daughters of Bilitis in San Francisco. The exhibit includes approximately twenty-seven issues of The Ladder and Hansberry's letters, Hansberry's handwritten lists to herself on her birthdays, typewritten essays on "the homosexual question," a poem titled "Le Masque," a notebook with a sketched self-portrait, and a listening station with Hansberry's 1959 conversation with Studs Terkel.
In "What I Love, What I Hate, What I Should Like," Kaitlyn Greenidge reviews "Twice Militant," using the various artifacts of the exhibit to explore the ways that Hansberry "explicitly engages with the intersecting axes of her identities as a writer: lesbian; feminist; black woman; and member of a heterosexual marriage." While noting that the exhibit focuses on the letters to The Ladder, Greenidge pays attention to a key document, the unpublished 1961 essay "On Homophobia, the Intellectual Impoverishment of Women and a Homosexual Bill of Rights."  In "Opening the Restricted Box: Lorraine Hansberry's Lesbian Writing," Kevin Mumford discusses the significance of Hansberry's writing about sexuality, including her own, and the various ways archivists and historians has attempted to put these writings in the context of her lived life. The last installment, "Hansberry's Letters to The Ladder Quoted," pulls together several quotes from Hansberry's letters to The Ladder, along with citation information. 
Created in 2005, OutHistory is a digital forum where amateur and professional historians, those based in colleges and universities and those working on their own, those focused on a particular topic and those with wide interests could have a forum to share research and stories about the queer past, about people who identify as lesbian, gay, bisexual, and transgender. www.outhistory.org.
Date:
Monday, February 10, 2014